Office Space (~1050sq ft)
- 50% off for 6 months -


We have ~1050sq ft of leasehold (non-serviced) office space available at our building in the Salford Quays area of Manchester, just one Metrolink stop up the road from the BBC MediaCity UK development (seen in the background, below).
Pay for 3 months up front and then pay no more rent for 6 months!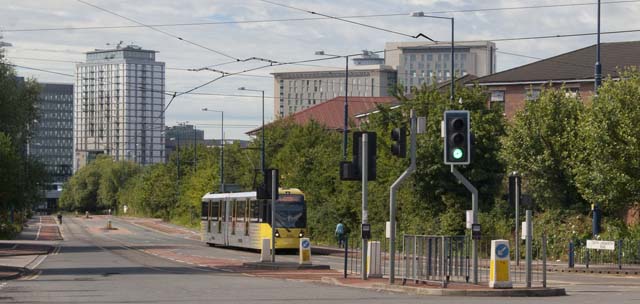 Quays Reach is a relatively recent development of mixed size office buildings (up to 20,000sq ft) on a small business park with its own 24hr on-site security lodge. The office space is on the first floor of Unit 3 in the "office village", a row of two storey units making up a terraced block. The accommodation package includes use of the facilities downstairs (entrance hall, mini-kitchen & two toilets) shared with the ground floor office. Access is via a shared front door and stairs from the entrance hall. The first floor comprises a single pillar-less rectangular area with double-glazed windows front and rear, vertical blinds, suspending ceiling, cat-2 lighting, electric central heating and perimeter trunking for power & comms cabling. 3 car parking spaces are available. Could be partitioned by the leaseholder to suit their requirements. Minimum one year lease - rent £2.40/sqft (£200/month - excluding utilities/rates) + extra discount available - 50% off the rent for the first 6 months. Pay for 3 months up front, get 6 months.
There's also an option to subsequently take the ground floor as well as the first floor (ie. the whole unit) at a later date.
Quays Reach is well located, just a ¼ mile from the M602 motorway and a short distance from the M60 and all other regional motorway connections (see map). Manchester City Centre is just 2 miles to the east. With the added benefit of the numerous amenities at Salford Quays including The Lowry Centre & Designer Outlet, MediaCity and various hotels, Quays Reach is an ideal base from which to conduct your business.
For full details, email (address top-right of page) or phone 0161 736 5300.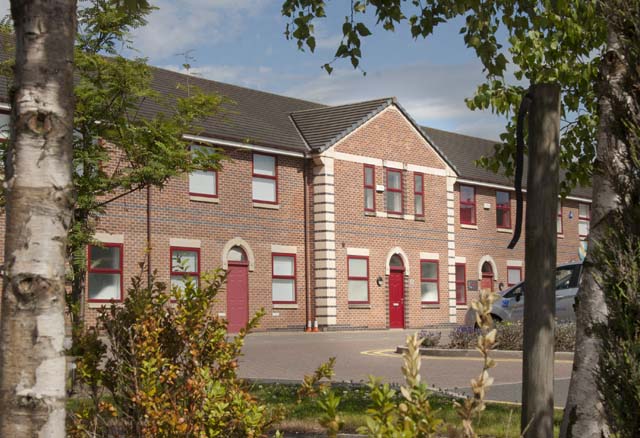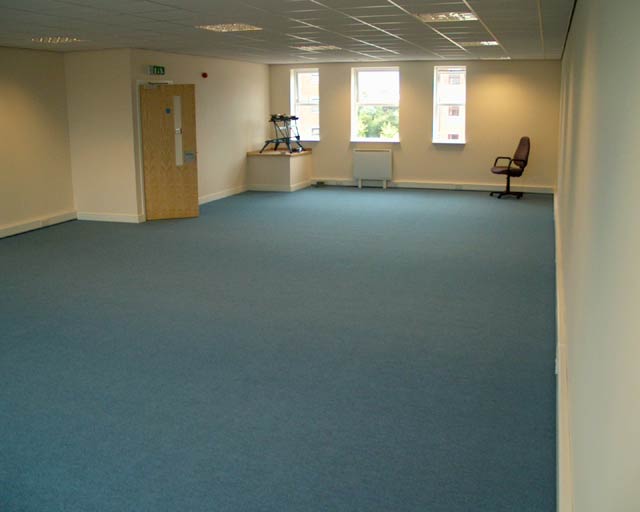 1050 sqft First Floor Office Space - Looking towards the front (above) and to the rear (below)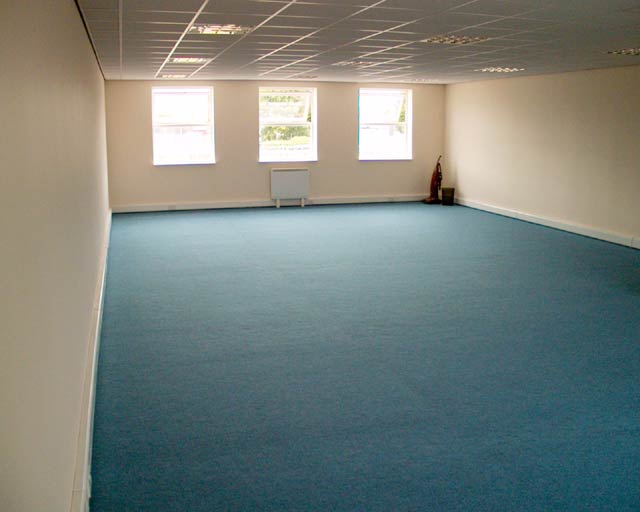 Although currently one single large area, the space will soon be partitioned into three areas, as below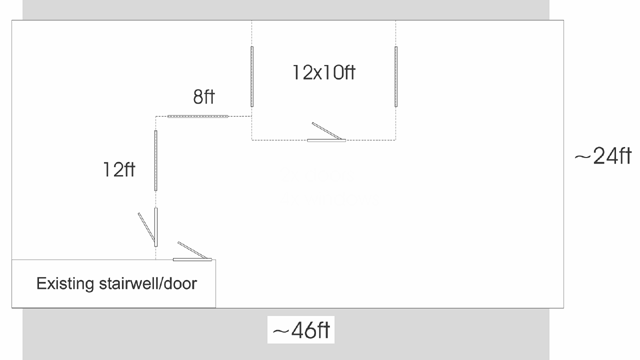 The security lodge and electric entrance gates are just across the car park (below)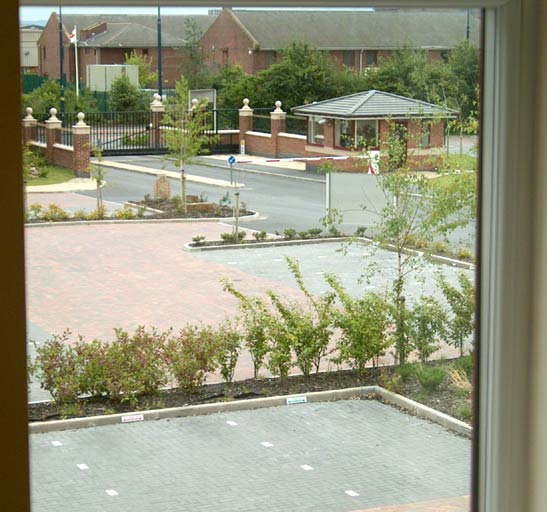 Phone - +44 (0)161 736 5300

Normal Office Hours are 9.30 - 17.30 Mon-Fri




Address -
3 Carolina Way
SALFORD
Gtr Manchester
M50 2ZY
Office location - Carolina Way is the entrance road to Quays Reach
(yellow blob - top left of the map) and is off South Langworthy Rd.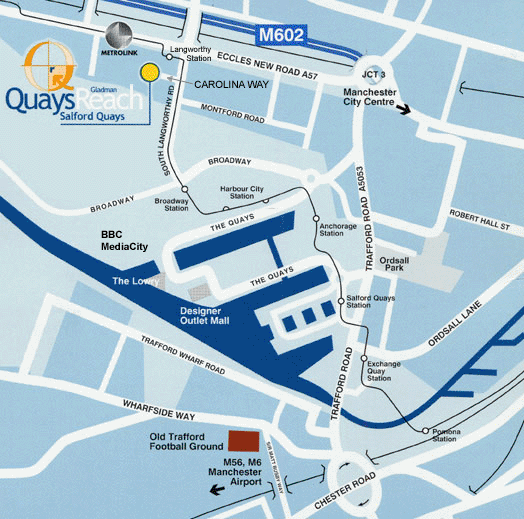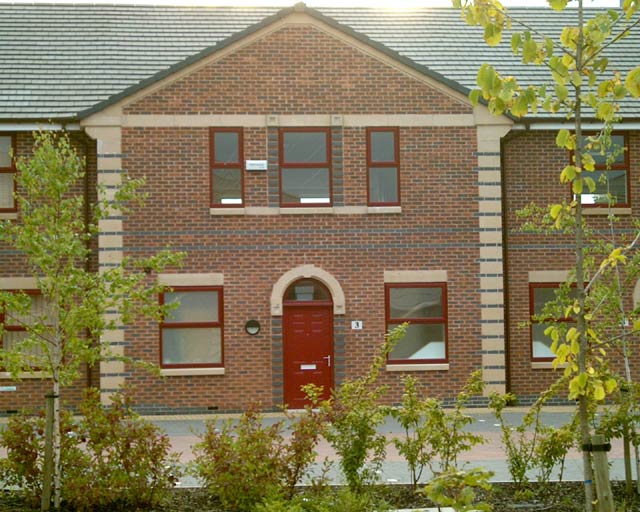 Inside the front door is a small entrance hall with the two toilets off to the left, and a kitchen to the right.
On the immediate right are the stairs leading to the first floor office space.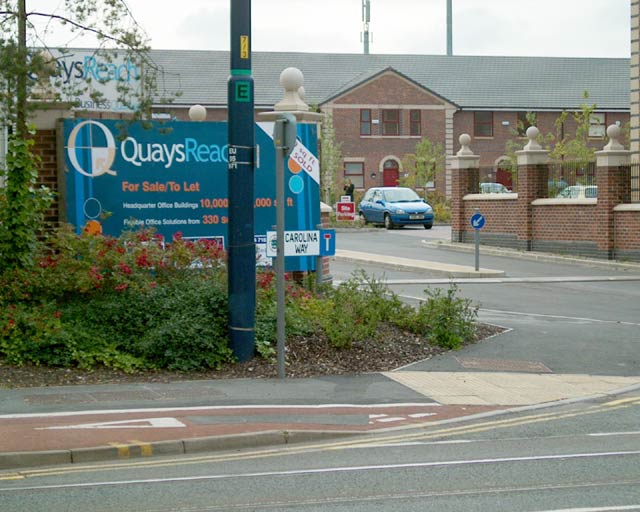 The Metrolink tram line runs between Manchester Piccadilly and Eccles via Salford Quays & MediaCity.
Langworthy station is just around the corner (right, below)