Archive page -
for reference only

Leitch DPS Reality & Velocity
Used equipment - Reality card & SCSI disk package - on the Car Boot Sale page
Reality Hardware features:

Uncompressed / compressed video + alpha channel
4:2:2:4 sampling with full alpha channel support
Dedicated graphics channel for titling/logos
Integrated Video I/O (composite, component, Y/C)
Integrated two channel (stereo) audio I/O (balanced/unbalanced)
Real time 4 track audio mixing with pan
Integrated UltraWide SCSI disk controller
Optional SDI and DV I/O

Reality Software features:

Digital Fusion DFX+™ & Sound Forge XP
Reality & Velocity edit software
DPS VTFS™ (Virtual Tape File System)
Integrated network rendering support
Cuts editing (timeline/storyboard/playlist)
Logo/Graphic overlay (real-time)
RS422 deck control/emulation (requires RS232-422 converter)
Supports 4 audio tracks with guaranteed sync
Real time VGA playback (in a window)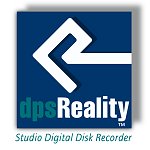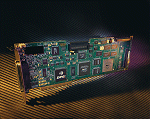 Reality — uncompressed / compressed video & alpha channel + 4 ch audio
A Studio Digital Disk Recorder (SDDR), Reality is designed for animators, 2D artists and broadcast designers and delivers the power and functionality of the company's industry-standard DPS Perception™ Video Recorder, and more, at a comparable price.
Reality hardware features include an onboard UltraWide SCSI disk controller, flexible composite, component and Y/C video I/O plus sophisticated new features such as mixed mode compressed and/or uncompressed video and alpha channel storage, simultaneous video and alpha channel (4:2:2:4) playback, two channel (stereo) balanced audio I/O with guaranteed sync and real time VGA preview capabilities–all in a single universal PCI slot form factor (3.3v or 5v).
Reality's powerful software features include a cuts editor for clip preview and final video output, real time logo/graphic overlay, deck control and real time 4 track audio mixing with pan control. Reality also includes a special version of the award-winning Digital Fusion by eyeon Software – Digital Fusion DFX™. This version of eyeon's formidable compositing software directly supports the Reality hardware.
Addressing studio issues such as network-rendering and compositing, the Reality's VTFS™ (Virtual Tape File System) makes it possible for simultaneous network access (read and write) from multiple machines, without the typical file locking problems found in other solutions. With Reality, multiple users can render to the VTFS even when the hardware is already playing video in real-time, making it an ideal output device for render farms, or as a central device for simultaneous use in a studio of multiple animators and compositors.
Building on the foundation of the popular DPS Perception Video Recorder, Reality adds the quality of uncompressed recording, native 32-bit file handling and integrated workgroup rendering capabilities to set the new standard for discriminating animators, compositers and production facilities.
...now includes Velocity Edit Software v8.2

Key Velocity features:-
LTC and video Timecode Burn-In outputs
Ultra-smooth vari-speed audio scrub
4-band hardware audio EQ on 4 stereo channels
"Live Clip" allows use the 3D effects hardware to be used on a live input (eg tape-tape dubs for 16:9 to 4:3 aspect ratio conversion)
Timeline export in most streaming formats (MPEG1/2, Real, ASF, Quicktime, AVI), many in realtime.
Vectorscope/waveform monitoring of inputs and whilst setting proc-amp controls (colour balance & levels)
Live web streaming (with archiving) with external vision mixer control (MX-20)
Flexible clip grouping/moving and locking, with visual AV sync markers for easy audio split/slide & re-syncing
Auto fade (in/out) toggle on graphics/titles, with "house style" duration settings
Product Naming: Leitch have created some confusion with their use of the Reality and Velocity names. They have two product bundles named Reality and Velocity, but they have also used these names for two pieces of software, which are included with both hardware bundles.
The Reality software is a souped up version of the old Perception Player type of application. It's useful for viewing AV files, importing rendered image sequences to build video files, and playing seamless loops (with hardware alpha o/p from 32bit files).
Velocity, on the other hand, is the renamed and very much improved Video Action NLE package which is much more of a full-featured timeline editor.
Both of these software packages are included in both the Reality and Velocity product bundles, the only difference being in the included hardware.
The Velocity bundle includes the basic Reality card with the 3DFX daughter card, a slim add-on module which still allows the hardware to occupy a single PCI slot. In terms of hardware features, the 3DFX module adds hardware (ie realtime) 2D/3D DVE (scaling, positioning, rotating) with soft/coloured borders and shadow, plus ripples & warps (page turns) and chroma/luma keying (with shadow). This is a single channel module, so these effects can be applied to one layer at a time, but you do get an extra frame buffer to give you a max of two video and two graphics layer in hardware (compared to two video and one graphic layer with the basic Reality).